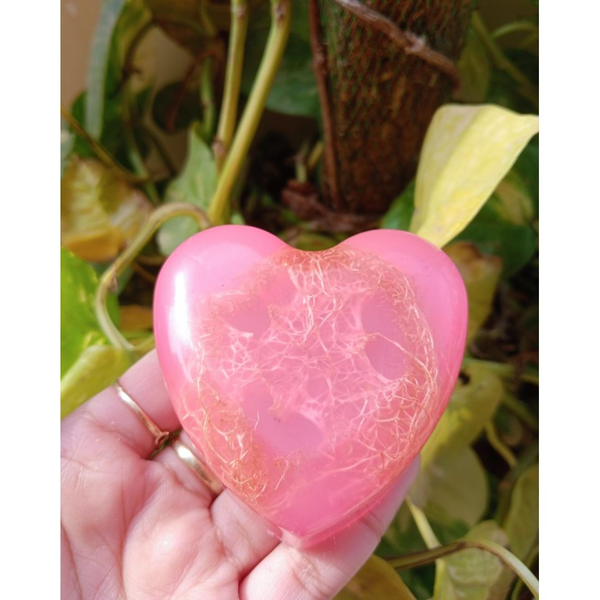 Sign Up to See Wholesale Price
Rose - Pink
Lavender - Purple
Lemon - Yellow
Neem - Green
Mint - Blue
Red - Bubblegum
Delivery Details
Item available for Sample order
No minimum quantity restrictions
Estimated Delivery: 17 Jun - 22 Jun
Ships from India by Air
Shipping charges calculated at checkout
Highlights
Ingredients - Glycerine, Loofah, Virgin coconut oil, Vitamin E essential oil, fragrance & skin-friendly colour

Benefits - Loofah soap is known for skin exfoliation benefits as it gives the combined benefits of both loofah and soap.Loofah soaps are not only good for exfoliation but they take care of your skin and maintain a beautiful daily glow.Loofah soaps are handcrafted soap with natural ingredients that protect your skin without causing any side effects.It cleanses your skin and promotes blood circulation.Loofah Soaps are made up of soap along with natural loofah fruit and other natural ingredients.

Recommended For - Suitable for all skin types

Fragrance Notes - You can choose any fragrance from the above!

How to use - Apply soap on wet body and face, massage on body until it produces lather. Then rinse off

Package Includes - 1 Soap & a small gift from us

Shelf Life - 12-18 months

Origin - Ghaziabad, Uttar Pradesh.
Product Details
Welcome to the world of luxurious bathing! Eco-nation presents it's loofah soaps which make your bathing experience efficient and rather luxurious with their rich lather and absolutely gorgeous fragrances. Indulge in our loofah soaps which gently exfoliate your skin while removing all the impurities and moisturize your skin at the same time making it soft, supple, and glowing! Available in various colors and assorted flavors.
Contact Us
Sector 7, HSR Layout, Bengaluru, India 560102
Our Partners




© 2023 Indievibe. All rights reserved